Lisa Learning, founder of AtlanTick Repellent Products, is a proudly indigenous woman entrepreneur.  
While growing up in Labrador, Lisa learned directly from her father and Grandmother about respecting the land and utilizing local resources to devise solutions. When both of her boys contracted Lyme disease from a tick bite, Lisa turned to nature to find a remedy. She refrained from using DEET or other hazardous chemicals on her children and wanted them, along with their dog Bella, to be able to appreciate and explore the outdoors without any restrictions.
Lisa's Personal Story
In 2016 my two young boys started complaining of unusual body pain that surfaced as swelling knees and ankles. Despite multiple visits to outpatients, we received no answers from the doctors and were only given a "wait and see" diagnosis.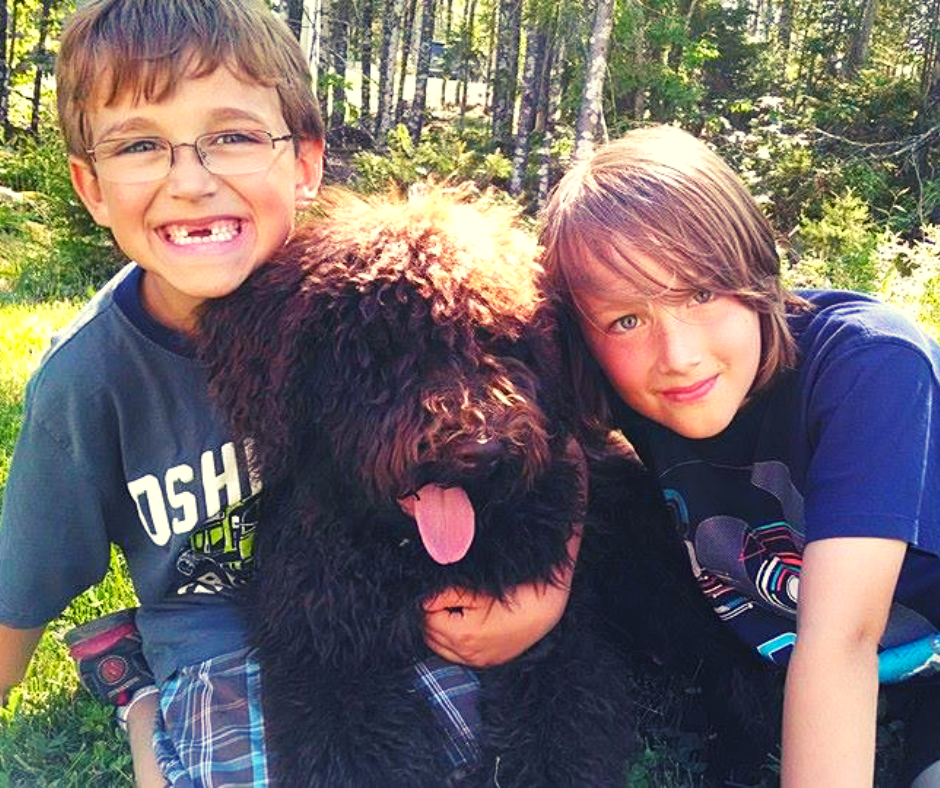 My oldest child's condition deteriorated to the point where he was unable to walk due to severe pain. After several visits to the doctor and a referral to a rheumatologist, both of my sons were diagnosed with Lyme Arthritis approximately eight months into the illness. I later learned that Lyme can be contracted repeatedly.
I wanted to let my children play outside without having to use toxic chemical pesticides like DEET that might cause future problems. However, I discovered that there were no safe, naturally-sourced tick repellent products available in the Canadian market. I decided to take matters into my own hands and find my own solution. I was driven by my passion not only to help my family, but to spare other mothers the pain of seeing their children go through what mine did.
Creation of AtlanTick
After the diagnosis and taking time to understand what Lyme was all about, Lisa embarked on a journey to develop her own solution. She was disheartened to discover that there were no rigorously researched, officially registered tick-repelling products made with natural ingredients available in the Canadian market at that time. Refusing to accept this status quo, Lisa decided to take action. She conducted extensive research by reviewing published studies and scientific literature, which she then used to develop her own formula.
In 2017, Lisa took her initiative to the next level by selling her formulas at farmers markets and launching AtlanTick. A few months later, she forged a partnership with Acadia University to delve deeper into the world of ticks and discover an effective, scientifically-validated, natural solution.
After six years of tireless effort, AtlanTick Repellent Products Inc. is proud to announce that their 100% natural and highly effective tick and insect repellent has been registered with Health Canada, and is now available for public use. Their ongoing mission to provide Canadians with effective, natural solutions remains a top priority.
AtlanTick remains steadfast in their commitment to working with Acadia University and other leading international research facilities to study ticks and develop a range of innovative products to prevent tick bites and their harmful effects.